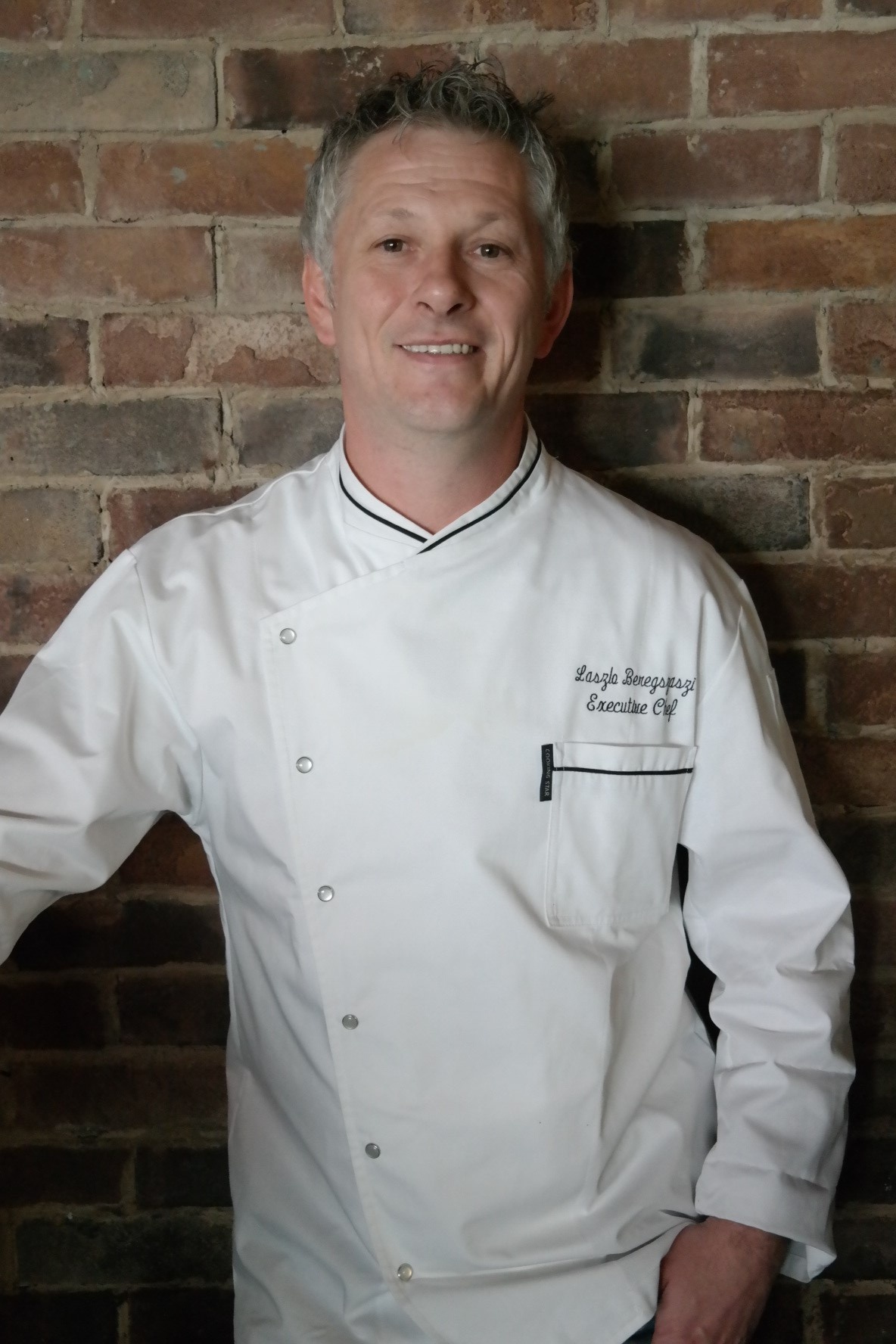 Laszlo Beregszaszi graduated from the Culinary Institute of Hungary with an Apprenticeship Chef degree. A proud member of the Societe Culinaire Philanthropique American Hungarian Club of New York, he earned his certification through the National Public Health, Food, Hygiene, Quality, and Environmental Exam.
Laszlo first fell in love using local farm fresh ingredients and fish caught daily by the fisherman's on the Islands of Halkidiki and Thesanoliki, Greece where he managed two beautiful restaurants. Committed to his craft, he has a dynamic and positive personality that allows him to command the kitchen in the most efficient way possible. He is commercially minded, creative, and experienced in the preparation of meals according to the requirements of customers.
He has 25 years of progressive experience in the restaurant industry in the East Coast. His professional experience includes a wide variety of areas. He worked as an Executive Chef in a high volume French Bistro in NYC (Central Park West), Private Chef in the Hampton and California, Event Chef and Banquet Chef in hotels and private parties (lPierre Hotel etc). Additionally, Chef Beregszaszi ensures that the organization complies with industry-standard food hygiene regulation, so you can be confident that each dish that comes out of our kitchen is of the highest quality.